We can help you design, produce, and install large custom signs to promote your properties.
These signs serve as long lasting eye catching roadside interactions with your possible clients.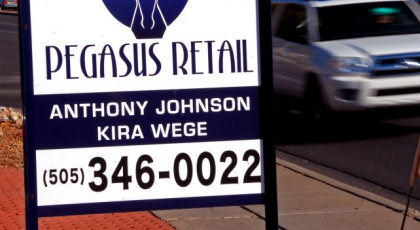 Aluminum composite signs are a strong, aluminum composite panel with a high density, corrugated polyallomer (CPA) core that will not swell, wick water, corrode, rot, or delaminate even under prolonged water exposure. Both faces are high-gloss painted aluminum for rigidity and to minimize warping.
These signs have an average outdoor life expectancy of 10 years.
Wood signs are a cost effective alternative toour aluminum composite signs. Exterior grade plywood is faced with a resin-impregnated medium density overlay that is specially formulated for painting; dense, smooth, weather resistant and economical.
Framing and installation solutions are available.



Yard signs are and always have used when promoting the sale of residential property.
We carry many types of frames and substrates to fit your needs. From long life re-usable signs and frames, to temporary directional coroplast signs with H-stakes for easy installation.
Banners are a great, cost effective way to let people know your properties are for lease or sale. We can produce and install a banner for any size location.
We offer a few types of banner materials click below for more banner info!